Özgen Halil of Acumen Finance joined the Brokerplan network in Early 2020. Özgen operates as an Associate under our Commercial Finance package.
Why did you become a Brokerplan Partner?
With no prior finance experience, Brokerplan not only allowed me to position myself at a level I was comfortable with, but it also comes with a whole back-office of professional support and ongoing training which has been the key reason for my development and building up of my business so far.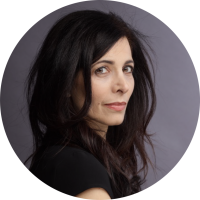 What do you have to say about Brokerplan?
Brokerplan has definitely exceeded my expectations and I am so happy that I joined this fabulous network. Its professional, supportive and the whole team are a real pleasure to deal with. I really do feel like I am part of an extended family and I am very excited about the future of my business with Brokerplan.
How did you find the training and how have you found the support since?
Brokerplan training provided the right amount of training to start off with as there is a lot to take in regarding the finance industry, and coupled with the ongoing support and access to the share drive which has a wealth of information, has meant that I have been able to learn very quickly.  The support since I joined Brokerplan has been absolutely fantastic and I couldn't have got as far as I have without it.
How do you go about generating business?
I attend networking sessions as a main way of getting clients as I am recommended to them.  I also do email marketing and postal marketing which has also generated leads and clients.  I think networking is definitely the way to go.  Building trusting relationships is what its all about and so networking is probably the best way to generate business in this industry.