What types of products will you be able to offer your clients?
Commercial Property Loans – Investment or Owner Occupiers
Trading Business Acquisition – Commercial / Industrial / Lifestyle
Buy to Let Portfolio Investment – Acquisition / Refinance / Restructure
Property Development – New Build / Refurbs / Conversions
Bridging Finance
Asset Finance – Plant, Machinery, Commercial Vehicles, Print etc
Cashflow – Including Factoring, Invoice Finance,
Trade Finance & Spot Factoring
General (Secured) Business Loans
Peer to Peer/Syndicated Lending
Residential Mortgage Referrals
Pension Led Funding (Self-Funding via SSAS Pension)
PDQ Cash Advance
Business & Personal Insurance
Capital Allowance Claims
International Property Mortgages
Over 5 million Small to Medium Enterprise (SME) businesses operating in the UK
Reluctance from high street banks to fund
Access to over 300 UK-based lenders to help fund
What are the benefits of joining the network
Relevant authorisation provided – Appointed Representative

Unrestricted business territory
Up to 85% commission

Access to Lender Hub our in house sourcing software

Access to an extensive UK lender panel
Access to the Partner Portal
Business Set-up & Training
Full business launch training – Online and In-person
Training materials and business operations manual

Comprehensive business launch package including logo design, business cards, digital brochures and website

Training for additional delegates can be arranged
Business development support

Case qualification and submission support
Regulatory and compliance support – FCA reporting and ongoing guidance and advice

Access to regular CPD webinars & forums
What is it like to operate as a Commercial Broker?
Hear what our current partners have to say...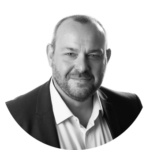 With no real background in the finance industry. Darren joined the Brokerplan Network and launched 'Peacock Finance' in 2014 after a long career in the food industry where he founded and ran a Food Wholesale Business, supplying Cafés, Restaurants, Schools and Hospitals with food. He had no real background in the finance industry…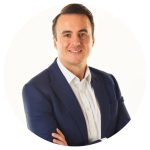 "We were looking to invest in a long-term venture. When we first made contact with Brokerplan we were very impressed with the camaraderie of the team, the vision and future strategy of the business leaders' including investment and development of technology, all of which gave us confidence that our values and ambitions were very much aligned…"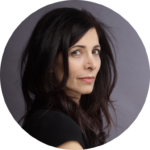 "With no prior finance experience, Brokerplan not only allowed me to position myself at a level I was comfortable with, but it also comes with a whole back-office of professional support and ongoing training which has been the key reason for my development and building up of my business so far…"
13 hours of pre-course e-learning materials
Bi-monthly training courses – See Upcoming Events for details
3-day training course located at our Selby (North-Yorkshire) head office
The Brokerplan launch training is accredited by the London Institute of Banking and Finance (LIBF).

Want to know more? Join us for a Discovery Webinar