With no real background in the finance industry. Darren joined the Brokerplan Network and launched 'Peacock Finance' in 2014 after a long career in the food industry where he founded and ran a Food Wholesale Business, supplying Cafés, Restaurants, Schools and Hospitals with food. He had no real background in the finance industry.
Darren has had success in many significant cases including one single commercial deal that generated over £100k. He spent over 2 years working with a client on a large property development deal, from the developer making an offer of 100% funding on the site all the way through to securing funding, this resulted in six-figure commission and a happy client.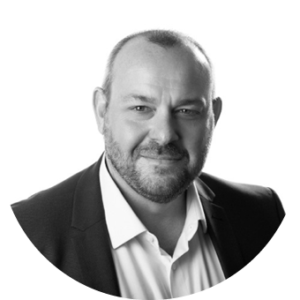 Overcoming the Biggest Challenge
His biggest challenge so far was not being from a finance background and not having the full product knowledge needed to appraise an opportunity correctly when with a client. The way he found to overcome this was to learn why a deal was not fundable so he could identify that issue going forward. He constantly researched the industry and took on board all the help and advice from the team at Selby to acquire that knowledge as fast as I could.
Why become a Brokerplan Partner?
Looking for a change in direction, Darren decided to move into Commercial Finance and decided joining Brokerplan would enable him to set up a business with the full support of a Commercial Finance Network. He has never looked back.
Using his professional connections and relationships with Accountants, Solicitors and Business Leaders in Humberside, Darren gained a strong reputation as the 'go-to' Commercial Financial Broker in the Humberside business community.
Darren now focuses on Bridging and Development Finance however his marketing strategy is to cover all funding; he tries to have a clear message that "If you're in Business or invest of develop property and you need money we can help". This enables him to not discount any lead or opportunity and can look to signpost clients elsewhere if the deal is not for him.
Darren loves to take breaks in his favourite destinations – Rome or the Maldives.
Favourite book – How to Win Friends and Influence People by Dale Carnegie

Favourite Film – The Wolf of Wall Street

Favourite TV Series – Dragons Den
What does Darren have to say about Brokerplan?
"I can't speak highly enough of the Brokerplan team as my back-office Business Support Partners. After delivering a comprehensive and detailed initial business training they provide me a first class and highly responsive service in understanding my clients' needs and underwriting the business with the most appropriate lender from the huge network of Banks, Lenders and Private Funders that they work with."
"The support of the team has been invaluable and has had a major part to play in the success of my brokerage today and it is still why I am here 7 years later."
"The support has evolved massively over the past 7 years and Brokerplan has an unbelievable wealth of information and support with the new intranet, lender presentations at the click of a button and lender hub we have everything we need to succeed. When I joined, I had to acquire this knowledge bit by bit but now it is all there from day one!"
How does Darren build his client list?
A keen networker, Darren regularly attends Chamber of Commerce events, along with a range of other networking groups and Property Investor meetings. He is growing his database of clients and prospects, who are kept up to date with a regular e-newsletter called 'Peacock Finance News'.
Darren's advice is:
"Network, Network and then do some more Networking! Close to 90% of my deal flow comes from people I know, have met or done business deals for in the past. Sitting in the office waiting for the phone to ring will not work. Your business Net Worth is linked to your Network."
He also offers free Commercial consultation to clients, and a no obligation 'business finance health check'. With this marketing activity, Darren has generated significant awareness of his business and has created a regular flow of new business leads.
Over £100k fees on a single deal
Following a discussion at a local networking event, Darren supported a local entrepreneur and hotelier to raise almost £3million of funds to build a new 110 room hotel at Humberside Regional Airport. The client already operates one hotel and has other unrelated business interests, however when we pursued support from his High Street bank they were less than supportive and failed to make a commitment after 2 months of negotiations.
However, Peacock Finance and Brokerplan were able to identify a private funding group with a strong appetite for the leisure sector, who quickly provided 'in principle' terms to lend the development capital to get the hotel built.
With on-site meetings arranged within the week, and a formal loan offer made quickly after this, the client was able to organise Contractors to make a start on site within the month.
In addition to the development finance, the client authorised Darren to organise the re-finance of the hotel on a long-term commercial mortgage. The commission generated from this case was over £100k.
Darren says "When this deal crossed my desk I immediately thought it was going to be very difficult to get a solution given the complex background, leasehold site premises and the overall level of funding needed by the clients. To be frank I was massively impressed with the speed and decisive nature of my Brokerplan team in identifying exactly the right lender for the project and getting them engaged and out to site for a meeting. So was my client who immediately struck up a positive relationship with the Lender and we were able to get the deal crafted and executed with the minimum of delay – a 10 out of 10 performance in every respect."