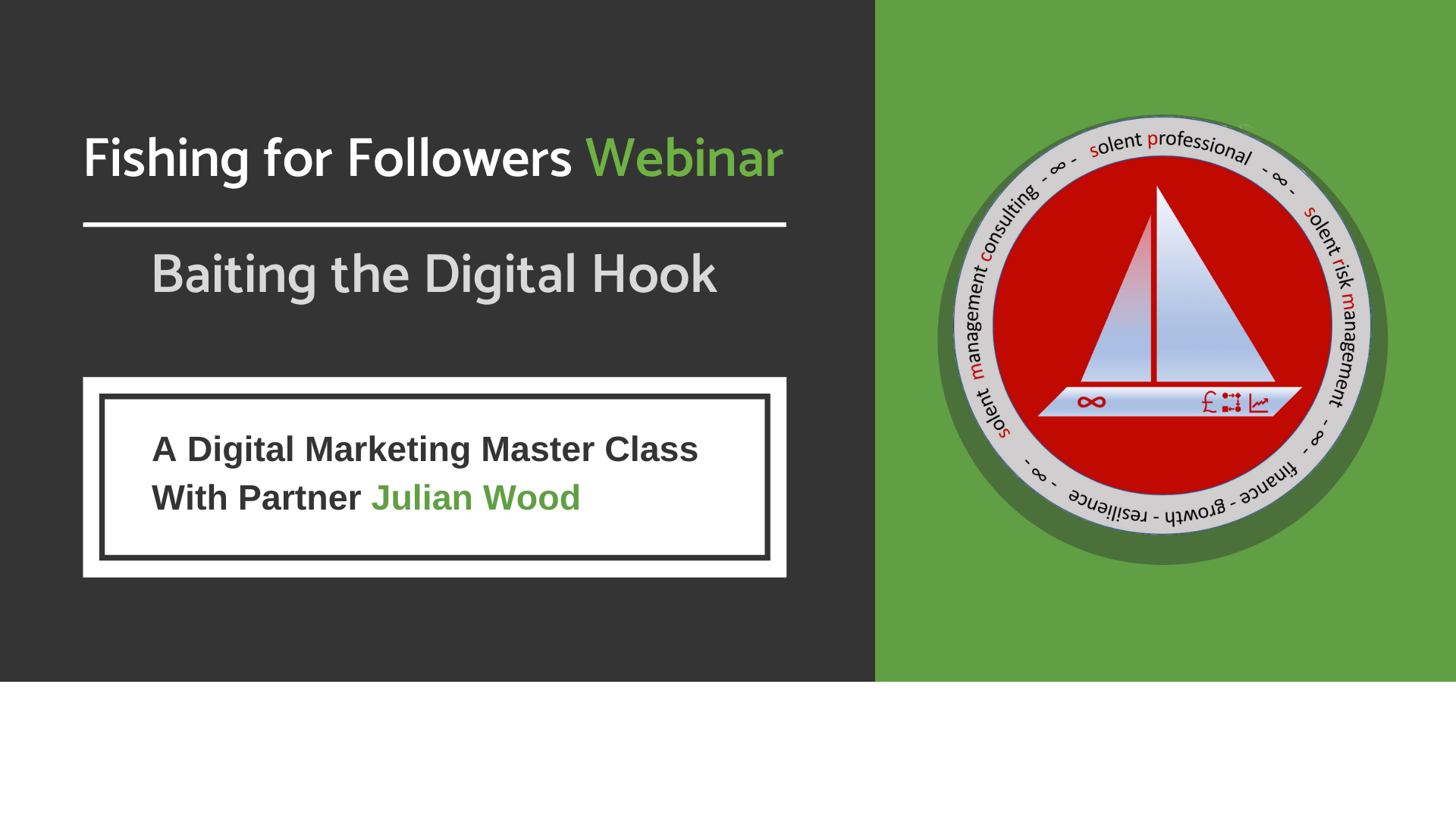 Your website is live.. but there's nobody swimming by.
You know there are millions of potential clients, but not sure where to cast your (inter)net.
You're generating leads, but you would like to scale up.
Social media, pay per click, website optimisation are all familiar phrases associated with digital marketing, but to many of us they may well be a foreign language.
Network Partner Julian Wood from Solent Professional described to me how he has built an online  marketing campaign, from scratch, which in December 2020 alone, yielded the following results:
Website(s) visits: 1009
Clicks from paid ads: 688 (The 321 others came mainly from social media)
Enquiries: 118
Qualified enquiries (qualified by me): 33
Total gross value: £6.9M
Amount of finance: £4.8M
These are enquiries and cases in the pipeline, not yet paid out, but the message in this Live Webinar and Q&A session is very much geared towards how to effectively generate enquiries.
This live session will be hosted by John Kent and presented by Julian and you are cordially invited to attend the event and to ask questions in advance to allow us to prepare meaningful answers.
Date: Wednesday 10th February 2021
Time: 3pm – 5pm